Company News
National Day Press Release
date:2021-10-02
As the National Day is approaching,Jien Heavy Industry sends best wishes and sincere greetings to the festival! I wish all employees all the best, good health, and happiness in the family! I would like to express my sincere thanks to the employees who stick to their jobs during the holiday season!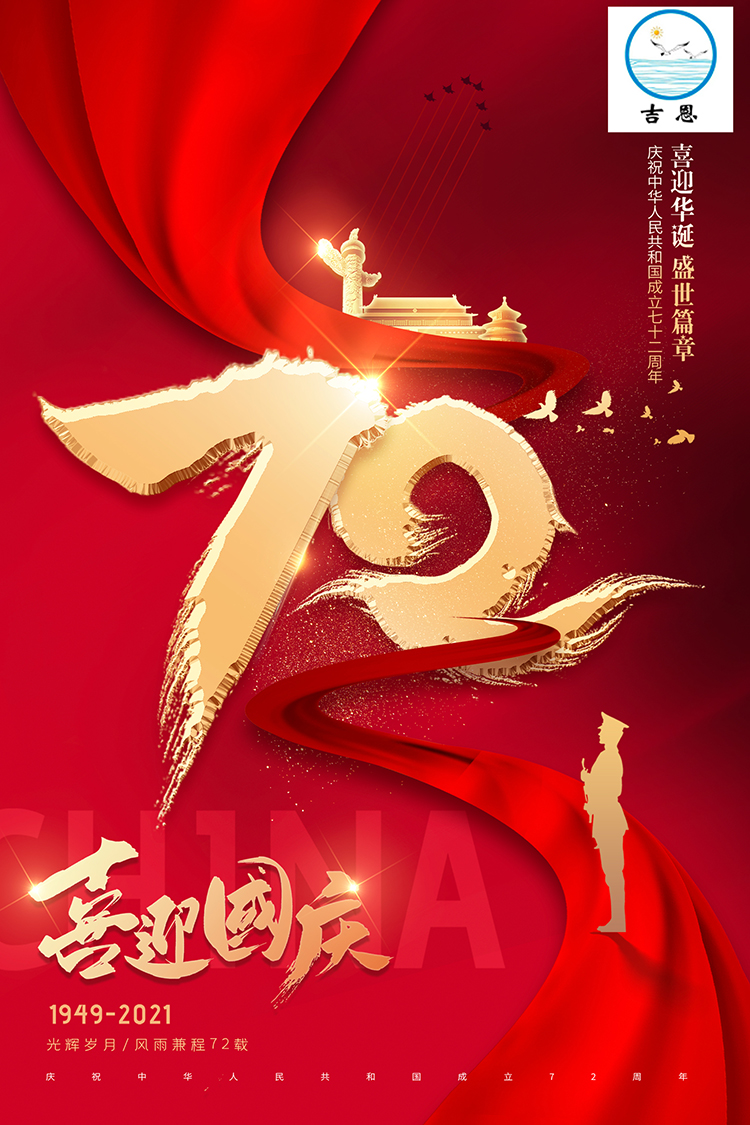 Every footprint of the company is saturated with the hard work and sweat of every employee; every step of its growth is accompanied by the surprise and pride of every employee.
The company is the home where every employee of Jien Heavy Industry devotes their feelings and hard work. I hope that more family members will contribute ideas and contributions to its development!We have a glorious yesterday, and the company's tomorrow will definitely be more vigorous and hopeful. Now we are facing a new situation and new tasks. Only by bold reforms and courage to open up can we continue to write a beautiful today.We have reason to believe that with the joint efforts of everyone, Jien Heavy Industries will surely be able to overcome various difficulties, using this as a starting point to open a new chapter of development, achieve a new historical leap, advance with the times, and create greater glories!
On the road of development in the future, we hope that the majority of employees will unify their thinking, clarify their goals, and be motivated to fully implement the company's various rules and regulations, continuously improve our corporate culture, and enhance corporate competitiveness,Strive for the realization of a beautiful tomorrow of Jien Heavy Industry!
The motherland is growing, and the Chinese people's spirit of forging ahead has not changed.We are convinced that in this harvest season, Jien Heavy Industry will also reap great fruits.The growth of Jien Heavy Industry is inseparable from the development of the motherland, and I wish the motherland more prosperity!
The autumn breeze outside the window is refreshing, and the feelings are strong and comfortable, and everyone's mood is extremely excited and happy at this moment.May you relax during the holidays and bring my best wishes to your family!
I would like to express my sincere thanks to friends who are still sticking to their posts during the holiday season!
Thank you all!